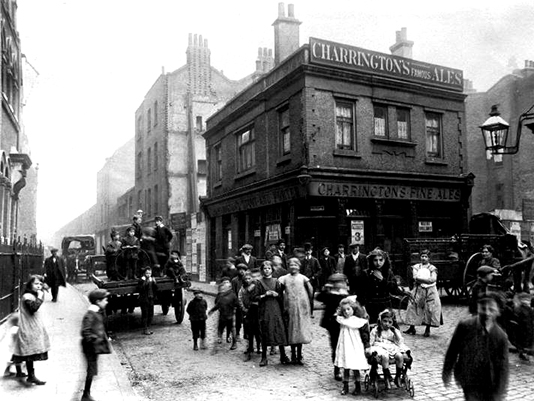 Many of us have forgotten the case of Jack The Ripper.
Let me revise it for you...
"Jack the Ripper" is the popular name given to a serial killer who killed a number of prostitutes in the East End of London in 1888. The name originates from a letter written by someone who claimed to be the killer published at the time of the murders. The killings took place within a mile area and involved the districts of Whitechapel, Spitalfields, Aldgate, and the City of London proper. He was also called the Whitechapel Murderer and "Leather Apron."
Jack the Ripper has remained popular for a lot of reasons. He was not the first serial killer, but he was probably the first to appear in a large metropolis at a time when the general populace had become literate and the press was a force for social change.
...here are the victims:
Mary Ann (Polly) Nichols, murdered Friday, August 31, 1888.
Annie Chapman, murdered Saturday, September 8, 1888.
Elizabeth Stride, murdered Sunday, September 30, 1888.
Catharine Eddowes, also murdered that same date.
Mary Jane (Marie Jeanette) Kelly, murdered Friday, November 9, 1888.
for many reasons, I had chosen MICHAEL OSTROG to be the most likely Jack the Ripper's suspect.
consequently, it is because of his mysterious character.
Michael Ostrog, a Russian-born multi-pseudonymous thief and confidence trickster, believed to be 55 years old in 1888, and detained in asylums on several occasions.
He also have a lot of aliases and this makes him difficult to be detected. In some reasons, because of he is good in disguising, it can make him easy to escape from police.
Besides, he was also certified insane while in Wandsworth prison, he was sent to the Surrey pauper lunatic asylum on 30 September 1887, where he was described as 50 years of age, Jewish, a surgeon, married and suffering from mania. We could say that, his act can be unpredictable due to his illness.
In addition, after the double murder of Stride and Eddowes, the police, having made inquires at the local lunatic asylums, would have noted that Ostrog had been certified insane, and had been released some six months previously, some attention was then attached to him.We could say that, he might be at the crime scene and do the murder.
On the other hand, here are the physical description about him:
Five foot, eleven inches in height.
Dark brown hair.
Grey eyes.
Often dressed in a "semi-clerical" suit.
Had a scar on right thumb and right shin
Had numerous flogging marks on his back.
Two large moles on right shoulder, one on the back of his neck.
Described as a Russian, Russian Pole, and a Polish Jew at various times.
with these, we can surely suspect him as the murderer, as his physical description has suits with the description given by some eye-witnesses.

these are why I chose Michael Ostrog as the most likely JTR suspect!

yeahh!!!!